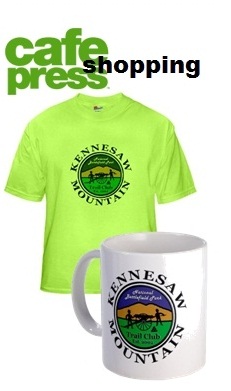 Become a Crew Leader
The National Park Service Staff counts on the trail club to maintain a cadre of Crew Leaders to lead groups of inexperienced volunteers building and maintaining the 21+ miles of trails in the park. Crew Leaders are trained in the current best practices for Trail Design, Construction and Maintenance. They are also trained and experienced in leading work parties to ensure that the work is performed the best way practical, and that the volunteers have an enjoyable experience.
Working in partnership with the National Park Service, and a qualified instructor sponsored by the GA State Department of Natural Resources, the club Tries to offer at least one Crew Leader training course per year. If you enjoy volunteering to work on the trails, working with people, and want to know more about the science involved in building sustainable trails, please consider becoming a Crew Leader. You can contact us by sending an e-mail to trails@kennesawmountaintrailclub.org. The e-mail should include your full name, and your contact information including daytime phone number and e-mail address.