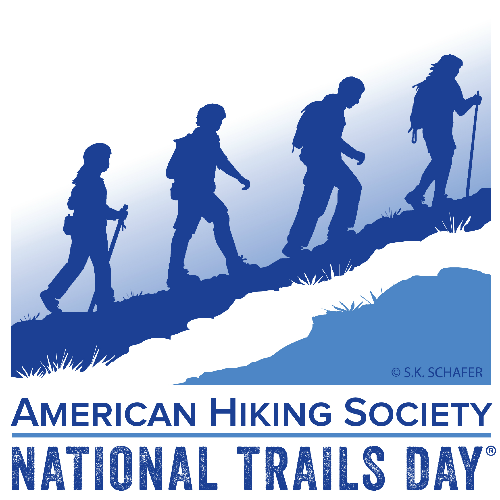 On June 9, 2013, the Kennesaw Mountain Trail Club will sponsor a National Trails Day event at Kennesaw Mountain National Battlefield Park from 8:30 am to 1:00pm.
There will be trail maintenance on some of the 20 miles of multi-use (hiking, running, equestrian, dog-walking) park trails. The trails provide access to Civil War battlefields and they border historic entrenchments. Information tents will be set up at trailheads and manned by uniformed
Trail Ambassadors
to provide hiking maps, trail information and interpretive materials.
There will be litter pick-ups on the trails and adjacent roads in the national park. Tools and supplies will be provided as well as water and trail bars. Volunteers should wear sturdy, close-toed shoes and they may bring their own work gloves.
National Park Service Registration forms (with parental signature for youth under 18) are required and available at the club website:
Volunteer Permission Form
. Large groups (10+ volunteers) planning to attend are requested to notify the club by email to
membership@kennesawmountaintrailclub.org
.
<! img src="images/ntd_2013_kmtc2.png" alt="NTD Flyer 2011" title="" border="0" /> <! img src="images/ntd2012v1.png" alt="NTD Flyer 2012" title="" border="0" />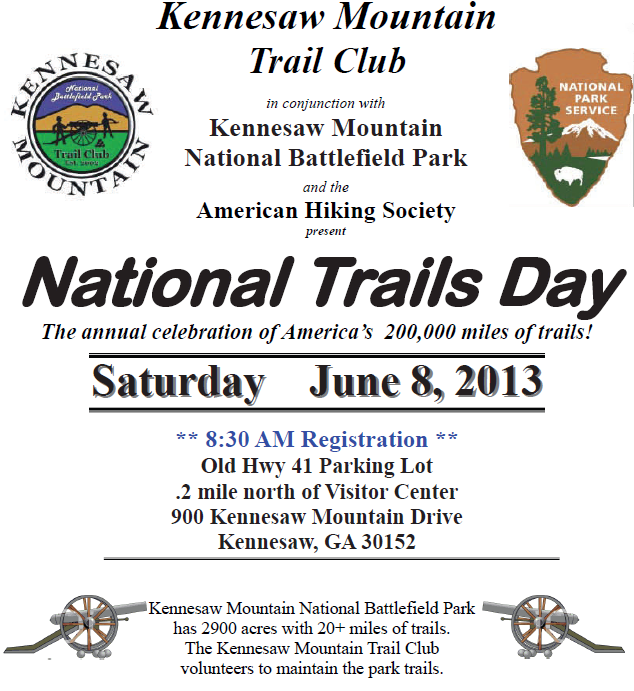 More information about National Trails Day can be found at the
American Hiking Society NTD page
.