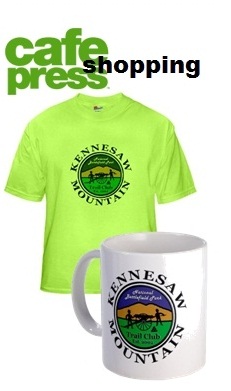 Picures of current projects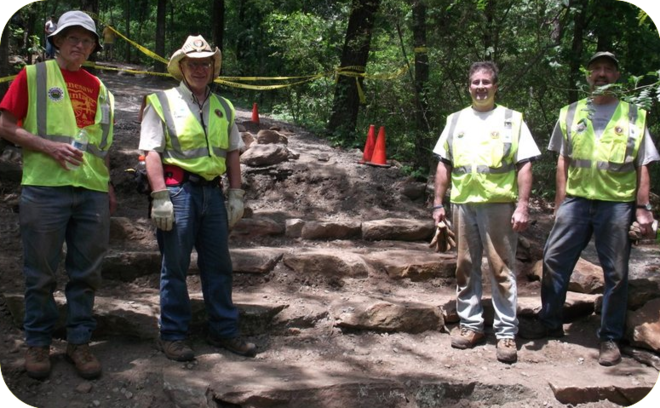 The orginal stairs had only two steps and were badly washed over with loose gravel makeing them dangerous. The new steps will have 6 levels(4 completed so far) and water has been routed off the trail above them with grade dips,should be back in action at the end of next months workday.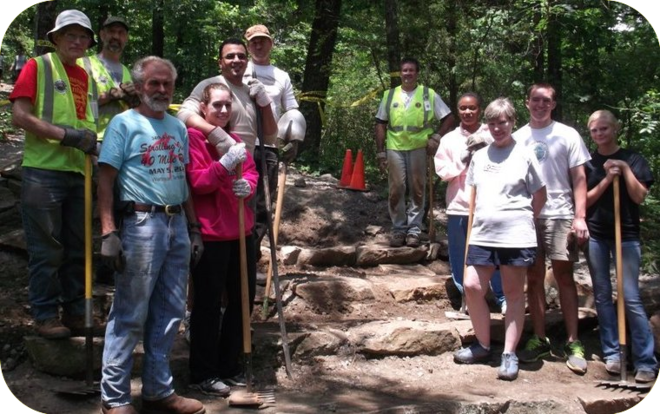 We have had about 20 crew members working on these steps.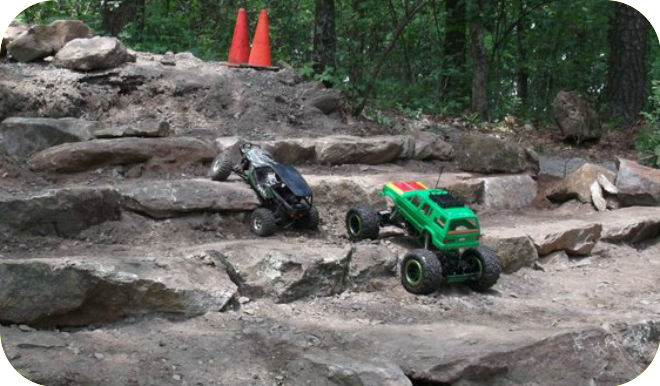 Of course we did have some that have tried to use the uncompleted steps!
YouTube Videos
KMTC - Trail Workday 02.12.11
- The Trail Club was working near the Illinois Monument on this day. Watch how we work to maintain the trails!
Building Stairs on Big K - Apr. 11, 2009
- The Trail Club installs an
impressive set of steps
that have held up well for over 30 months. One of the rocks used for the stairs easily weighed 400 lbs !
Moving rocks!
- These 2 volunteers have found the perfect rock to use as a stair step but now they have to get it over to the stairs!
Kennesaw Mountain Cannon Demonstration video